Automatic coffee roaster receives high praise for quality
Texas Roast of Rockwall, TX received a respectable 89 point review of their Cowboy Roast dark blend from reviewer Ken Davids of CoffeeReview.com. Just respectable, that is, until you take into account that the coffee was roasted by a computer! Amazing!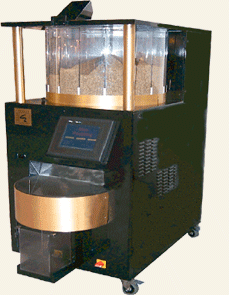 Texas Roast is among a new generation of in-store roaster retailers that is opting for the Fresh Roast Systems completely automated ventless coffee roaster. So you didn't think a computer could ever do as well as a human roaster with specialty coffee? Think again.